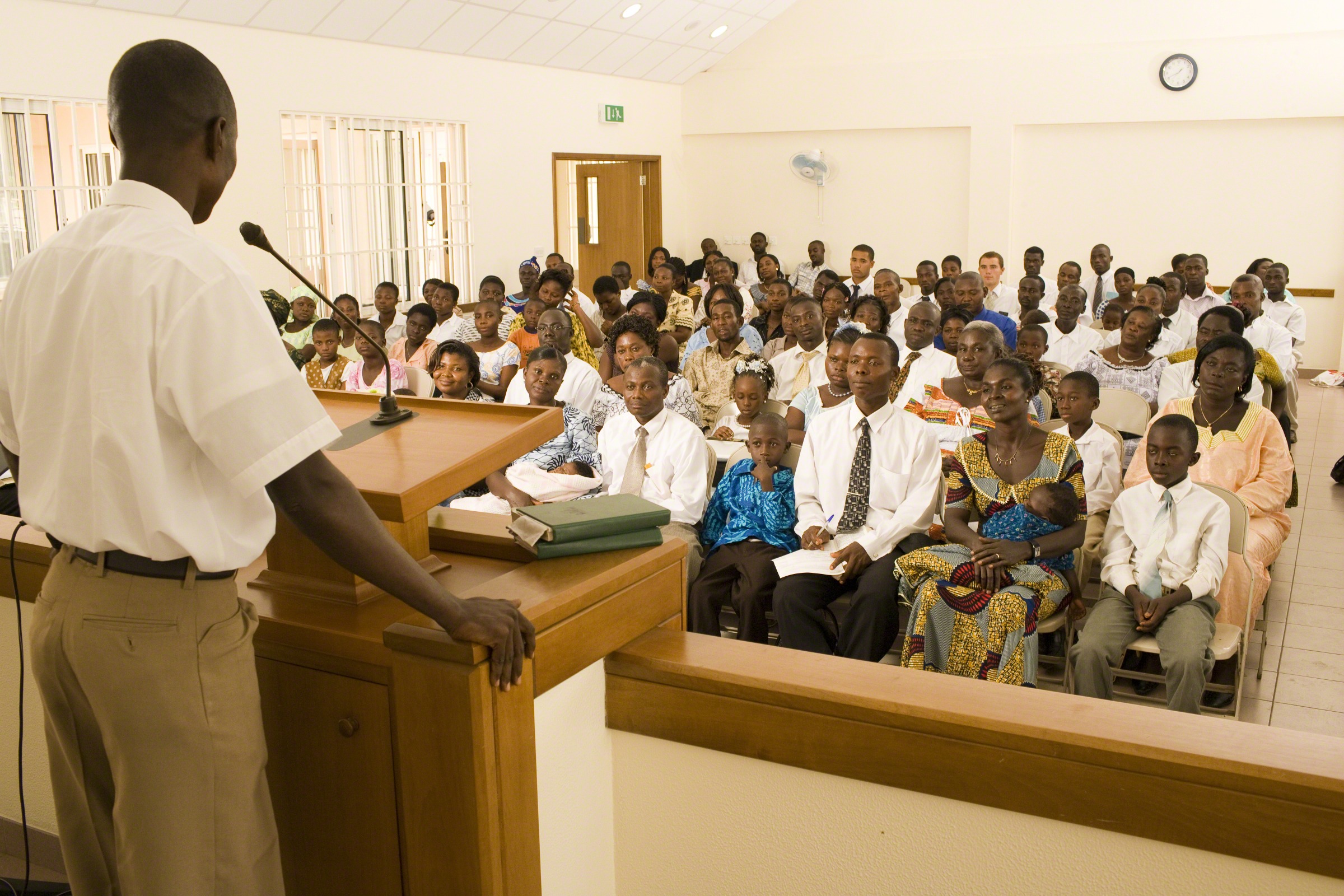 This post comes from guest author Luke, a student at Harvard Divinity School.
Different faith traditions use different words to describe the words they preach: sermons, homilies, discourses, etc. As Latter-day Saints we use a term that is worth explanation: our sermons are called "talks," and if you ever visit a Latter-day Saint congregation during its sacrament services, you are almost guaranteed to hear at least two to three of them.
The unsophisticated, and somewhat ambiguous, nature of the word "talk," points in some ways to the nature of the discourse itself. Latter-day Saints do not employ a paid ministry, nor do our congregations have designated preachers. Instead, each week two to three members of our congregation (women, men, and youth) are asked to speak for 10–15 minutes on a previously arranged theme (e.g. faith, suffering, the mission of Jesus Christ, etc.). Church members are usually given 1–2 weeks to prepare their remarks. No one is required to give a talk, we are simply invited to accept or refuse the opportunity.
As a student at Harvard Divinity School, I believe in the godliness of all inspired speech. I'd like to conclude, however, with why I love the "talk" format within the LDS Church:
All are teachers and learners alike.  By giving one another opportunities to seriously prepare and preach to one another, we sustain the Lord Jesus Christ's mission to convert all of His children into people of great faith. Something changes in the man or woman who prayerfully seeks to study and then teach God's word to the best of his or her ability. This concept is especially valuable for our youth.
A multi-vocal community.  The LDS preaching format reminds us of the importance of our community and of listening to its individual voices. Each week, we learn the word of God from different neighbors with unique sets of life experiences, concerns, and insights.
Opportunities to listen and love as Christ does.  As you can probably imagine, this type of system can allow for a wide variety of talks: some perhaps more polished, or more in line with our individual perspectives, than others. And yet despite our personal biases, in all cases we are called to listen to and, most importantly, to love the speaker even as Christ loves and listens to us, regardless of whether or not He agrees with everything we say or do (John 13:34–35).
LDS sacrament services are held every Sunday in local LDS chapels worldwide.